:::
NO.65

Policies & Regulations
Executive Yuan Approves Basic Wage (Minimum Wage) Raise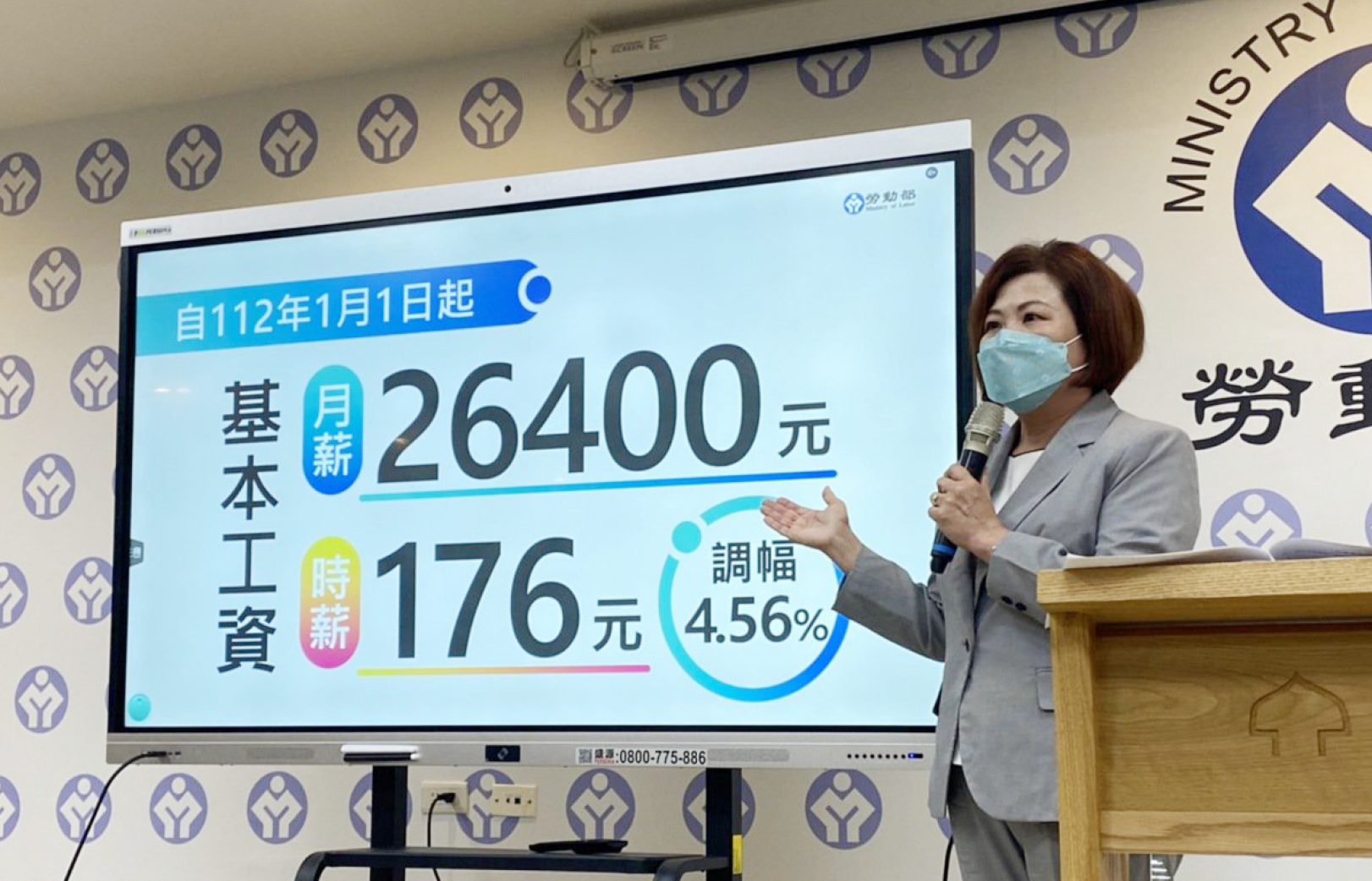 For the purpose of maintaining a basic standard of living for grassroots workers, Premier Su Tseng-Chang agreed to approve a raise of the basic wage (minimum wage) on September 8, 2022. Effective on January 1, 2023, the monthly pay will increase from NT$25,250 to NT$26,400 and the hourly pay will increase from NT$168 to NT$176. The increase was announced by the Ministry of Labor (MOL) on September 14. This is the seventh consecutive year in which the minimum wage is increased since President Tsai took office in 2016. The total monthly increase since 2016 is 31.9% and the total hourly increase is 46.7%, both reflect the government's commitment to minimum wage workers.
Adjustment of the basic wage (minimum wage) in this country is proposed by the Basic Wage Commission consisting of labor organizations, employer' organizations, academia, and government representatives according to social and economic factors as a whole. Rising prices of consumer goods have been putting much more pressure on grassroots workers this year as they spend a larger percentage of their income on necessities. Basic wage (minimum wage) serves the purpose of protecting the standard of living of grassroots workers and must maintain real purchasing power for minimum standards of living. Over the last three years, we by working hard together have managed to achieve positive economic growth consistently despite the pandemic. Although many uncertainties remain in the economy, employers, in recognizing employees are an important asset to a company, are willing to share the fruit of economic growth with their employees. The government is very glad to see sharing and understanding between employers and employees.
Regarding this basic wage (minimum wage) increase, it is estimated that 1.75 million workers will benefit from the monthly increase and 570,000 workers from the hourly increase. Basic wage (minimum wage) increase is not only an important way of protecting grassroots workers and their real purchasing power, but also a valuable means to share the fruit of economic growth between employers and employees for mutual benefit.
The MOL and the Ministry of Economic Affairs will invite business groups to discuss measures to support the basic wage (minimum wage) increase. The ministries will also provide effective assistance to industries relying on domestic demand that have not fully recovered from the pandemic.
Keywords: Basic Wage (Minimum Wage), Monthly Pay, Hourly Pay
Policies & Regulations
Monthly Pay for Migrant Domestic Workers On New Or Renewed Contracts to Be Increased to NT$20,000 Effective August 10, 2022; MOL to Provide Up to NT$108,000 in Wage Subsidy for Disadvantaged Employers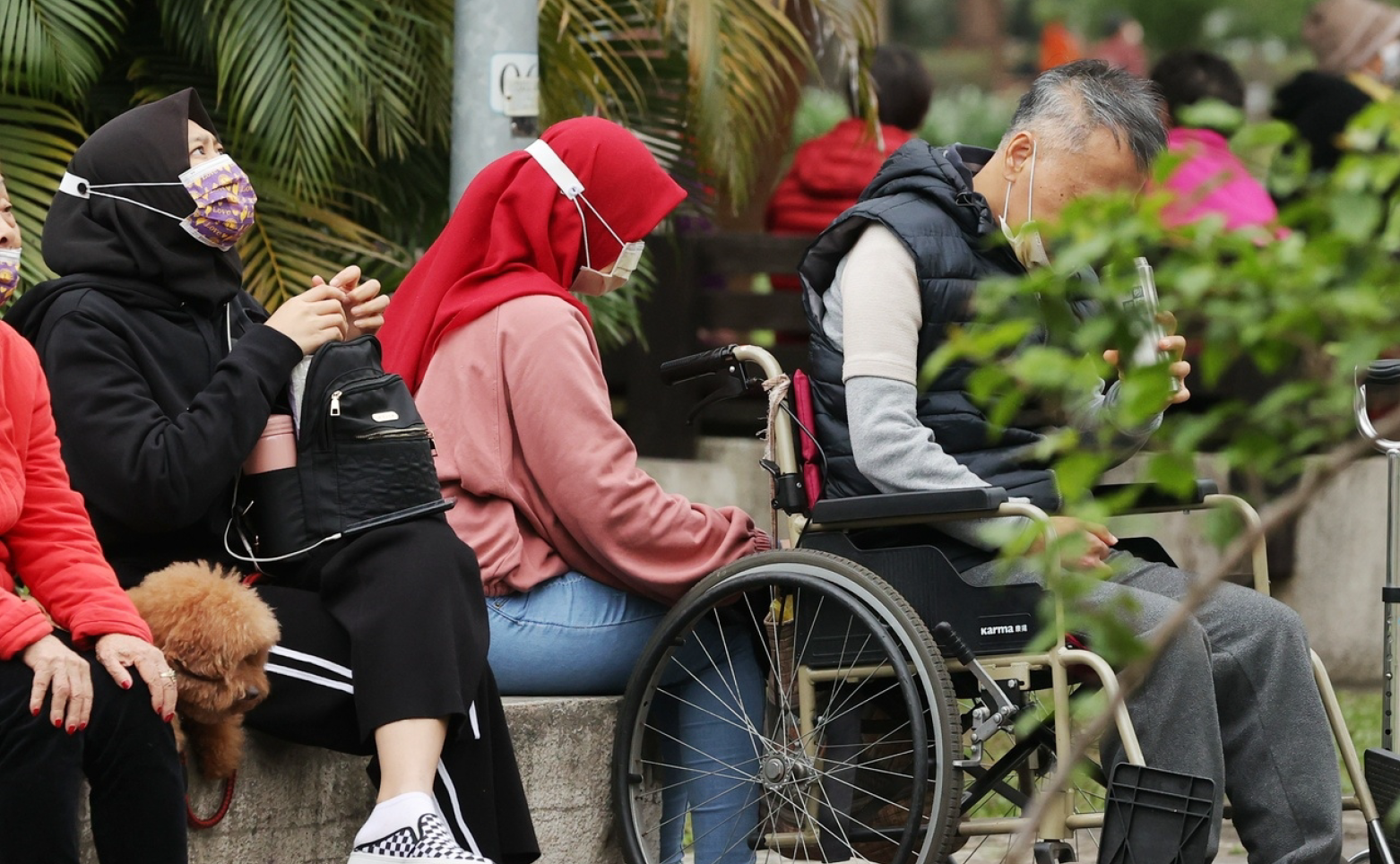 The Employment Security Fund Management Committee (hereinafter referred to as the Committee) passed the wage increase proposal of the Ministry of Labor (MOL) for housework migrants on August 10, 2022. The proposal recommended an increase from NT$17,000 per month to NT$20,000 per month. The MOL announced that effective immediately, the new increase would apply to all migrant domestic workers on new or renewed contracts.
According to the MOL, the Committee decided to ask the MOL to propose plans for wage increases for migrant domestic workers and measures for providing wage subsidies for disadvantaged households. Hence, after the plans were presented to the Committee and discussed with the committee members, it was concluded that giving equal consideration to the financial capacity of employers and a reasonable improvement of wages for migrant domestic workers is the only way to a better employer-employee relationship, migrant worker management, and a consistent migrant worker inflow. As a result, the proposal of the MOL for migrant domestic workers will increase the monthly wage for housework migrants on new or renewed contracts from NT$17,000 to NT$20,000. Where a migrant domestic worker's contract is renewed after 3 years with the same employer, it is recommended that the employer adds another NT$1,000 per month to raise the monthly wage to NT$21,000; where a migrant domestic worker's contract is renewed after 6 years with the same employer, it is recommended to add another NT$1,000 per month to raise the monthly wage to NT$22,000. These measures are to come into effect on August 10, 2022. As for migrant domestic workers still on existing contracts, the wages in these existing contracts apply.
In order to mitigate the impact of the increase on economically disadvantaged households and avoid putting too much burden on average households, employers or care receivers, hiring migrant caretakers who qualify as low- or medium-income households, life subsidy recipients under the People with Disabilities Rights Protection Act, or low- or medium-income allowance recipients under the Senior Citizens Welfare Act will be provided with NT$3,000 per month for up to 3 years. The maximum allowance to be received in each case is NT$108,000. For other average households, if an employer has adjusted the wage, an application may be submitted by the end of 2022 and a monthly subsidy of NT$1,500 per month can be available for up to 4 months for a total of up to NT$6,000 in each case.
Keywords: Pay Increase for Migrant Domestic Workers, Wage Subsidy, Amount of Subsidy
Policies & Regulations
Part-Time Workers to Also Be Covered By the Labor Pension Act Employers Should Make Contributions for Reduced Part-Time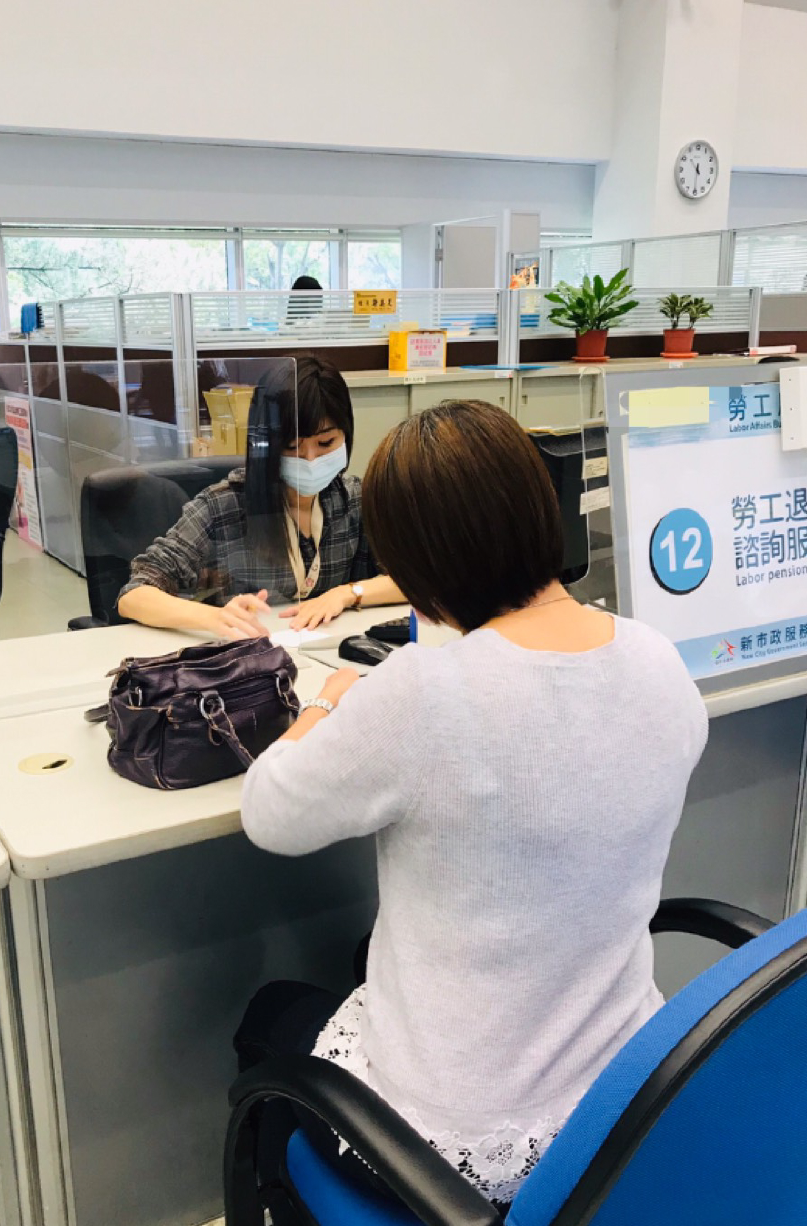 Part-time workers have the same entitlement to Labor Pension as full time workers and employers should make monthly contributions based on the total monthly pay for a part-time worker and the corresponding class in the Monthly Contribution Classification of Labor Pension. In addition, employer's contributions shall not be included in the negotiated wage.
The Labor Pension Act (LPA) requires that employers make monthly contributions of no less than 6% of part-time workers' monthly wages into the individual labor pension accounts at the Bureau of Labor Insurance (BLI). The LPA also requires that employers should make monthly contributions based on the total monthly pay and the corresponding class the Monthly Contribution Classification of Labor Pension.
For example, the employer and the worker agree to work five hours a day and one day a week at an hourly rate of NT$200. The worker works four days in a certain month and receives NT$4,000. The employer should make contributions at the NT$4,500 level and marked as part-time worker. The amount to be contributed is NT$270 (formula: NT$4,500 x Employer contribution rate 6%). Furthermore, the contribution should be paid by the employer and must not be deducted from the worker's wage.
Meanwhile, part-time workers are encouraged to make voluntary contributions up to 6% of their monthly wages and enjoy the following benefits:
| | |
| --- | --- |
| I. | A painless way to save: As a painless way to save for retirement, a worker can choose a contribution rate between 1% and 6% and stop anytime. |
| II. | A smart way to save on taxes: Voluntary contributions can be deducted from personal income in the same year to save on taxes while saving more for retirement. |
| III. | Principle and interest protected: The earlier a worker starts participating, the longer the contribution period is and the higher the returns over the years. In addition, returns on individual accounts are guaranteed and the principal and accrued dividends are protected without discount. |
To find out more about their own pension benefits, part-time workers can inquire at the BLI e-Desk. Any employer's violation of the law can be reported to the local BLI office or complaints can be filed with the 1955 hotline to ensure workers' pension entitlements are protected.
Keywords: Part-Time, Labor Pension, Voluntary Contribution
Policies & Regulations
MOL Amends Regulations for the Occupational Safety and Health Equipment and Measures for a Safer and Healthier Workplace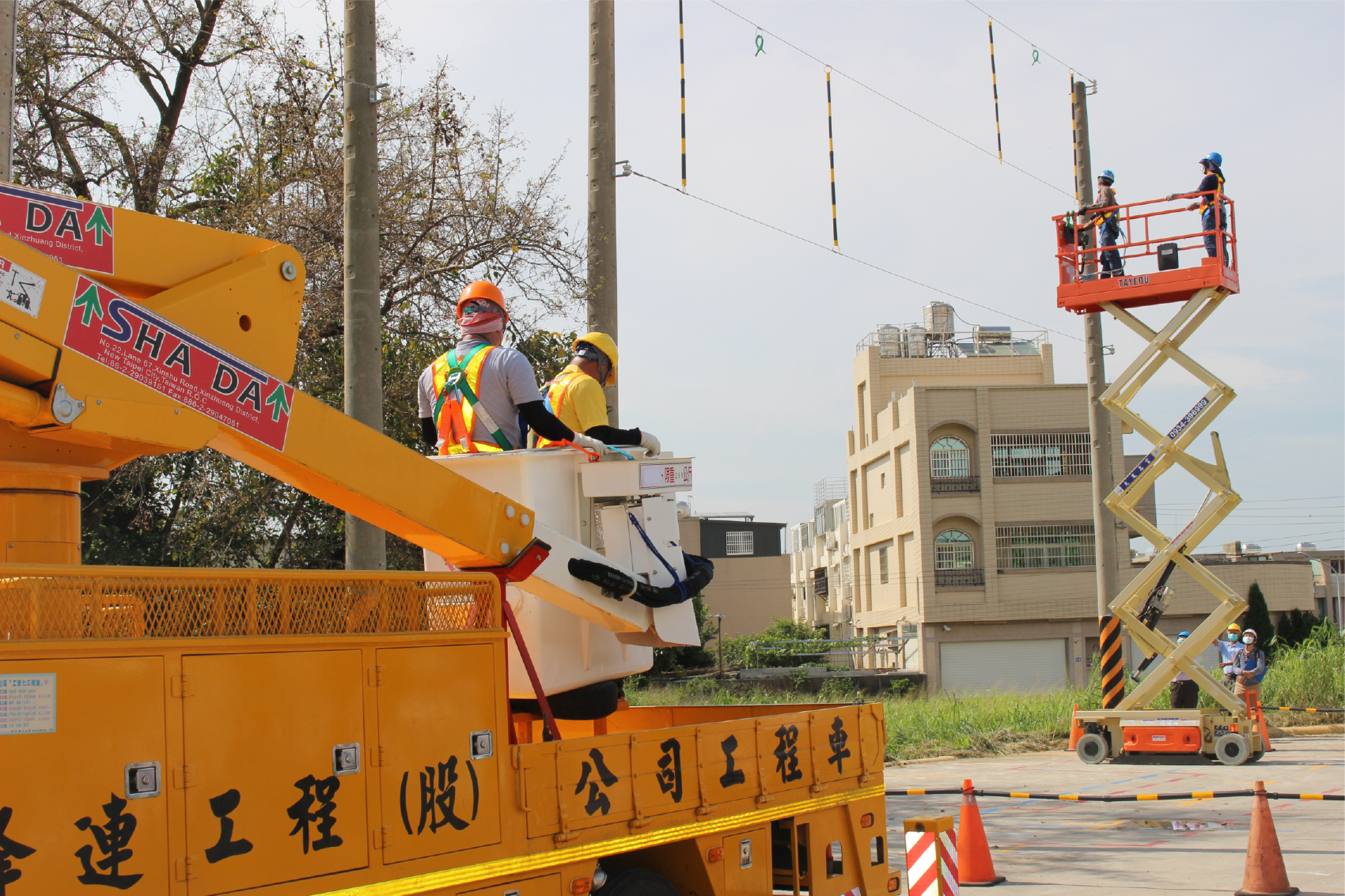 For the purpose of strengthening safety and health equipment in places of business and developing better disaster prevention practices in the workplace, the Ministry of Labor (MOL) amended and released the Regulations for the Occupational Safety and Health Equipment and Measures (hereinafter referred to as the Regulations) on August 12, 2022. The amended regulations require that employers ensure mobile elevating work platforms (MEWP) operators are qualified; roads inside working areas be equipped with safety protection mechanisms; and the forms of protected delivery service be expanded in order to protect workers' safety and health in response to the growing range of goods being delivered through delivery service.
In order to prevent occupational hazards caused by human errors in operation of MEWP, the Occupational Safety and Health Administration (OSHA) of the MOL previously amended the Occupational Safety and Health Education and Training Rules to add MEWP operators to the list of workers required to receive occupational safety and health training. The amendment this time requires that employers appoint qualified personnel to operate MEWP. Meanwhile given the training capacity, an extension is given and this requirement will not come into effect until January 1, 2024 in order to give businesses sufficient time to send workers to receive training and ensure safety of operators during operation. Furthermore, as the range of goods being delivered through delivery service grows to include fresh produce and products beyond food, related rules are amended at the same time to expand the forms of protected delivery service. In addition, regarding sides and openings of roads in working areas, employers are also required to install mechanisms sufficient to prevent falling of vehicles and machines and injury to workers.
OSHA emphasizes that ensuring safe operations is the only way to ensure the rights of suppliers and workers are protected. After the Regulations are amended and implemented, campaigns, assistance, inspection and other strategic tools will be used to guide businesses to improve their safety and health measures and effectively prevent occupational hazards.
Keywords: Occupational Health and Safety, Mobile Elevating Work Platforms (MEWP), Delivery Service
News Outlook
4th Taiwan-EU Labour Consultation Focusing On Issues On Developing Talent in Digital Transition and Green Jobs and Reinforcing EU-Taiwan Discussions On Labor Issues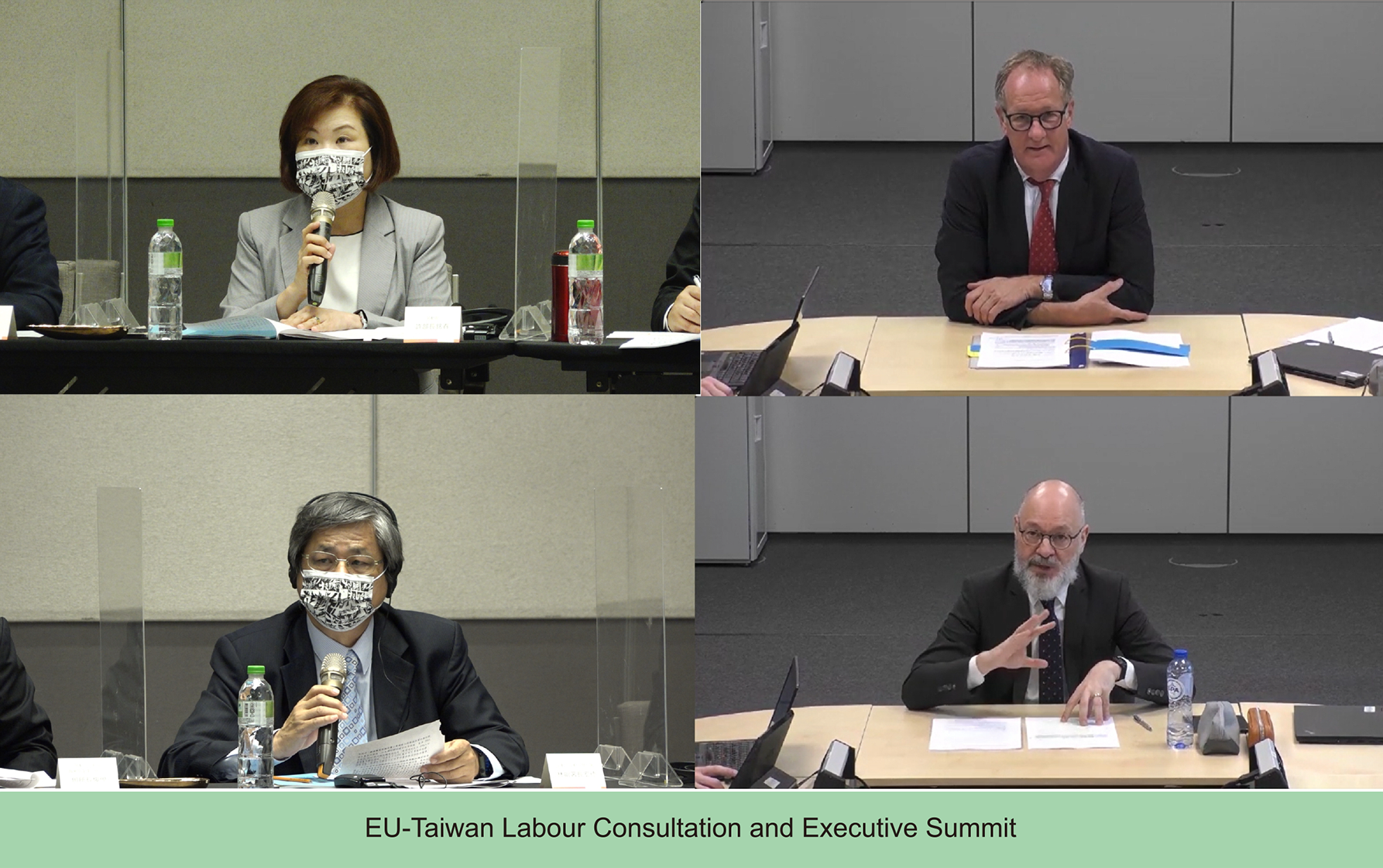 The 4th Taiwan-EU Labour Consultation and Executive Summit was held via video conferencing at 3 p.m., July 19, 2022. The EU was represented by delegates from the European Commission's Directorate-General for Employment, Social Affairs and Inclusion (DG EMPL), led by Director-General Joost Korte. Taiwan was represented by the Ministry of Labor (MOL), led by Minister Hsu Ming-Chun. The Ambassador of the Taipei Representative Office in the EU and Belgium, Tsai Ming-Yen, also attended the Executive Summit and the opening ceremony for the Consultation. Acting Head of Office and Head of Trade Section of EETO Thomas Juergensen gave the opening speech at the Consultation.
In response to the challenges introduced by policies on the labor market in emerging digital technologies, this Consultation focused on talent development topics such as Digital Transition and Green Jobs. It also highlighted the working conditions on platforms, innovation and development of digital transition talent, labor market policies on green jobs, and skills needed for digital transition. The two groups exchanged views on digital transition, types of platform workers, and how to help businesses provide on-the-job training. In terms of green jobs, the EU made suggestions on potential challenges to be faced by Taiwanese small- and medium-sized enterprises in fair green transition. Discussions also covered the 2050 Net Zero Carbon Action. Both groups agreed emerging digital technologies and new work forms had created opportunities and challenges in the labor market. Both looked forward to more in-depth discussions on related topics.
EU Directorate-General for Employment Head of International Unit of DG EMPL, Lluis Prats and Director General of Department of General Planning of MOL Wang Hou-Cheng cohosted the closing ceremony. Both groups considered this meeting a great success and looked forward to the EU-organized 5th Consultation. It will be a venue where Taiwan and the EU could continue to communicate on digital transition, green jobs, and dignity of labor on the global supply chain. It is hoped more in-person discussions would become possible when the pandemic is more under control so both groups could work together to uphold workers' rights.
Keywords: Taiwan-EU Labour Consultation, Digital Transition, Green Jobs
News Outlook
MOL Brings Ten Departments and Local Governments Together to Promote the Labor Education Promotion Program and the Right Concept of Labor On Campus and in the Workplace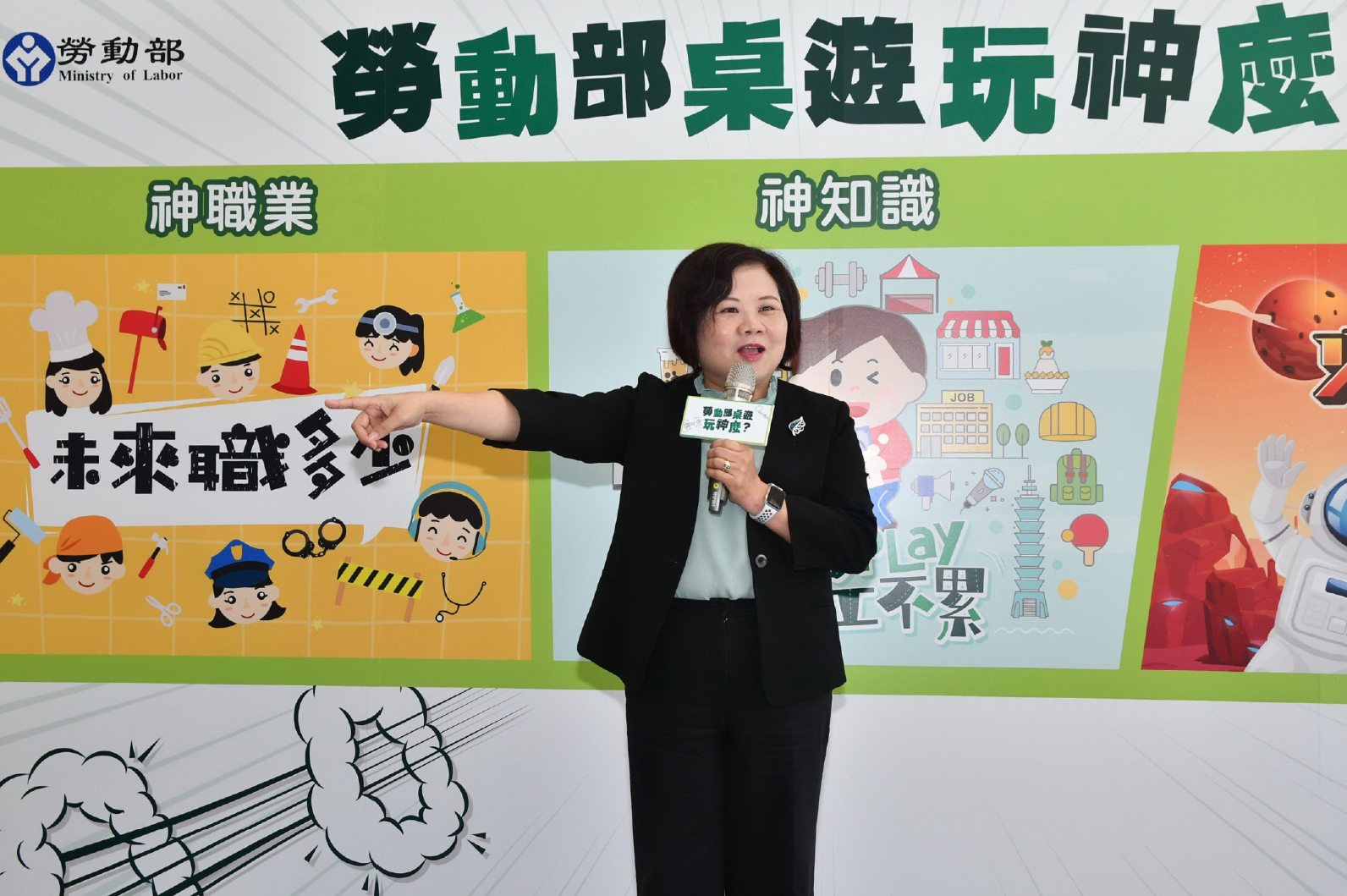 Having implemented the Labor Education Promotion Program, the Ministry of Labor (MOL) brings together resources from ten departments and local governments to promote 26 labor education measures to target groups including students, job seeking unemployed individuals (including retired soldiers, unemployed, and school dropouts), active workers and between-jobs workers, private sector employers, business owners and principal managers. The goal is to raise awareness of labor throughout the population.
MOL explains that promotion of labor education has always been one of the ministry's key policies. MOL started inviting other departments to promote labor related measures to different sections of the population in 2017. For the purpose of sustainable promotion of labor education, MOL worked with private organizations interested in labor education and drafted the Labor Education Promotion Program. MOL also invited experts and scholars, municipal governments, and ten departments including the Ministry of Education to join the discussion. Resources and manpower from these government agencies were used to complete a promotion program that covered 9 response strategies and 26 measures. Examples include MOL incorporating ideas of labor rights into supplemental materials for general subjects in mandatory education. Furthermore, government departments work together to provide MOL-issued labor rights materials to new or renewal registration applicants, TWSE/TPex-listed companies, science park companies, employers seeking migrant workers, and businesses involved in disputes. The goal is to raise awareness of labor regulations among employers. The Labor Education Promotion Program states clearly the roles and responsibilities of each department and evaluation mechanisms so that each measure can be completed by the given deadline and benefits of the program can be realized as expected.
Finally, MOL points out that educating the population on the right concept of labor will be ongoing work and the ministry will continue to apply resources in the most effective and practical manner to promote the program. The process will be reviewed on a rolling basis and feedback will be collected from different fields. The goal is to give the population the right understanding of labor and create a healthy labor environment and a friendly employer-employee relationship.
Keywords: Labor Education, Labor Education Promotion Program, Raising Labor Awareness in the Population
Source:Department of General Planning
Publication Date:2022-10-27
Count Views:1089
File
Taiwan Labor E-Newsletter No65 pdf